About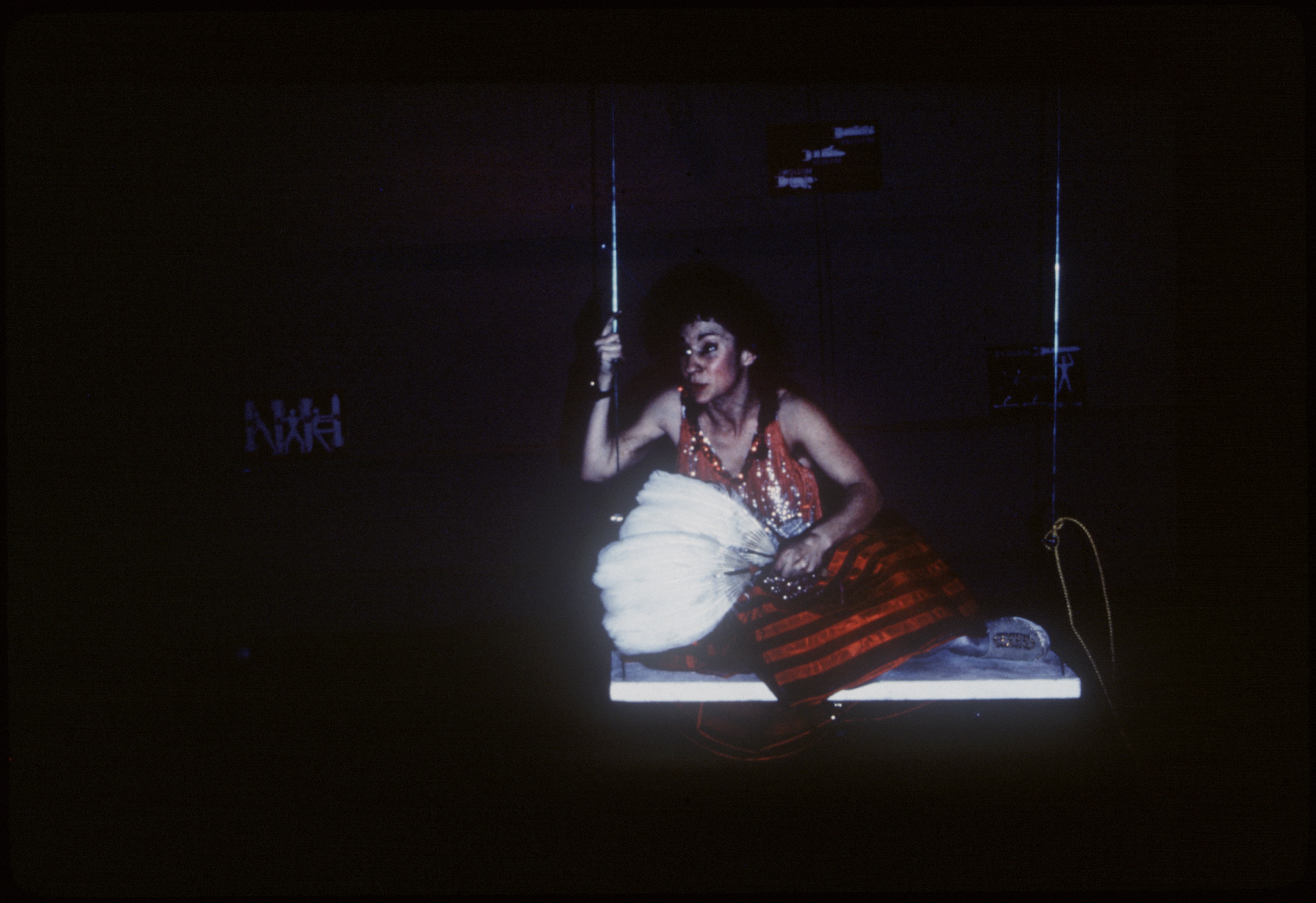 Ilona Granet is a contemporary American artist. She received her BFA from Tyler School of Art in Philadelphia and Rome, an MFA from the School of the Art Institute of Chicago, and her expertise in sign-painting from the marinas of Marblehead, Massachusetts. Throughout the 1970s and '80s, Granet was primarily a performance artist, staging pieces on sexual assault,
gentrification, and war
, while also a member of the all-girl conceptual punk performance group DISBAND and her own group Con-Iced.
In the 1980s, Granet began to incorporate her skills as a sign painter into her artistic practice. Her projects include "Emily Post Street Signs," which were installed around Lower Manhattan with the permission and assistance of the Department of Transportation and call attention to the street harassment of women; "Sexual Harassment in the Workplace" signs for ABC-TV's offices; "Get Help!" signs intended to help victims of domestic violence locate safe houses; "Paradise Park: Plans for Safe Parks for Women and Girls" signs; and a series of signs of nuclear war and nuclear disasters. She then changed mediums to create a series of ceramic neoclassical urns incorporating contemporary iconography about world events. She is currently developing a series of signs called "Little Red Riding Hood Bravely Explores the World, with Pleasure & Purpose." Her work inspired by the last presidency is available for
purchase here
.
Her work has appeared in all major art publications as well as CNN,
The New Yorker
,
Der Spiegel
,
Ms.
magazine and
The Los Angeles Times.
The University of Southern Indiana staged an in-depth retrospective of her work. Her work is also included in the collections of the
Whitney Museum of American Art
and the
Pennsylvania Academy of the Fine Arts
.
You can contact her at
ilona.granet@gmail.com